Sports Betting For Arkansas Residents
Sports betting is legal in Arkansas, as the voters passed Issue 4 in 2018. This ballot initiative set up four sports betting licenses in the state. Two licenses were given to Oaklawn and Southland Racing and two more were given to unnamed facilities in Pope and Jefferson counties. In Pope, a licensee has been chosen but a sportsbook has not been constructed yet, while in Jefferson, the Quapaw Nation received a license and constructed Saracen Casino Resort.
With legal sports betting, Arkansas residents should have no fear when attempting to place wagers either at these locations or with an online offshore operator. Until all of the sportsbooks are open for business though, the online betting sites will be the best option for legal sports betting in Arkansas in terms of convenience and wagering choices. Arkansas bettors with a hankering for online sportsbooks can certainly find value in the offshore options.
Legal Sports Betting Sites Accepting Arkansas Residents
There are quite a few different sportsbooks in the state of Arkansas. In joining with our betting sites, you will be able to hit some of the most favorable odds, best bonuses and more than a handful of different funding methods. Our betting sites have all been rigorously tested in order to determine if they are worth using, and each has passed our tests. We do not share with our readers any of the poor gambling sites, those that would rip them off, as we have a commitment to quality that cannot be rivaled. Since Arkansas does not regulate online sports betting it is vitally imperative that you stick only to safe sites such as these.
Bovada - Killer Juice On All Bets

In Arkansas "the people rule", and we know from first-hand experience that many residents rule at placing smart wagers on great teams. Whether the Razorbacks are set to compete against Missouri State, or you're watching the national playoffs, Bovada is the smartest choice you can make when it comes to online sportsbooks. They even have odds on niche competitions like snooker and political races. This is a stellar sportsbook that caters to everybody, and Arkansas residents can join for free today. Mobile bettors even receive a free wager if they get their first one wrong!
If you are 21 or older, you should check out Bovada. While the site only requires players to be 18, Arkansas has a betting age listed at 21. You are most likely never going to get in trouble for using an online sportsbook as long as you are over 18, we recommend following the state guidelines just to be on the safe side. The wait will be well worth it because Bovada isn't going anywhere and the sportsbook is 2nd to none.
MyBookie - Great SportsBook With Betting Options

All of the different online sportsbooks are what bettors are choosing to place their bets on. It is much easier than a local sportsbook and MyBookie is one that proves how easy it is to use compared to local sportsbooks. MyBookie has all the features that local sportsbooks have and also have an online casino as well. With all of these including live betting and mobile betting, having a MyBookie account would be great for all bettors with all these options! There are a number of promotions that are always going on as well! With a few banking options, these are all the reasons why MyBookie is one of the better online sportsbooks out there.
Look into sign up bonuses like MyBookie's 25% reload bonus on all deposits. We've all done it - had a winner and dropped our whole deposit on one game only to lose. Well, get 25% of those losses returned to you to help you down the line. There is a 5x rollover and the minimum deposit is $100 but this is for any deposit after your first. New members are greeted with a 50% bonus - allowing new sports bettors in Arkansas to bet on all of their favorite teams and some they know nothing about.g the state guidelines just to be on the safe side. The wait will be well worth it because Bovada isn't going anywhere and the sportsbook is 2nd to none.
SportsBetting - Great Deposit Bonuses For Life

No matter what denomination you are, living in the Bible Belt means that passionate sports fans surround you. Whether you are one of them or not, odds are you have a favorite team. If you root for the Razorbacks, SportsBetting is the place to be to put some money down on a game. If you follow national leagues or even smaller sports such as rugby, you will also find industry-best odds at SportsBetting.
One of the most important aspects of an online sportsbook is how they allow you to fund your account. SportsBetting is among the best when it comes to this because they have multiple options, and each one is fast and safe. While depositing with a credit/debit card is the easiest method, they also offer money orders, cash wires, bitcoin, bank wires, and more. It has never been easier to load some funds and start betting within the span of a few minutes. Use can even use code SB1000 to get a bonus worth up to $1,000 the first time you make a deposit at SportsBetting!
BetOnline - Mobile Betting App And Full Casino

If you take a stroll through the beautiful bottomlands of east Arkansas on a nice day, you might hear the faint cry of a group of sports fans shouting, "Calling the hogs!" This signifies that the Razorbacks are showing up whatever competitor is ballsy enough to do battle on the field. Many of these vocal fans are probably paying close attention to the game because they have money on it, thanks to an incredible online sportsbook. In fact, many of them are probably using BetOnline because it has faster professional college football odds than any other site out there.
Joining up today will be well worth your time because BetOnline is now allowing new members to earn up to $1,000 for free. This welcome bonus will add a hefty 50% on top of your first deposit, which will put quite a lot of fuel in your tank to make some wild wagers, all without risking your entire bankroll. It is a sure bet that you will enjoy BetOnline, especially if you are a football fan. Just use code BOL1000 when you sign up today at BetOnline!
Best Arkansas Sports Betting Sites - 100% Trusted + Safe
| | | | | |
| --- | --- | --- | --- | --- |
| | | 50% Up To $250 | VISA + Wire Transfer | |
| | | 50% Up To $1,000 | VISA, Bitcoin, Cash Wire | |
| | | 50% New Member Bonus! | VISA, Bitcoin | |
| | | 50% Up To $1,000 | Bitcoin, Wire Xfer, VISA | |
| | | 100% Up To $300 | VISA, Bitcoin | |
What Cities In Arkansas Have A Sportsbook?
Sports fans in the state can look forward to wagering at Arkansas sportsbooks at Oaklawn Racing and Southland Racing. These venues were granted the first two licenses of the state, while two others are set aside for Jefferson and Pope counties. We're talking odds on the Razorbacks and just about any other popular sports team that you can think of. West Memphis sportsbooks will likely be the big time sportsbook in the state as its location to neighboring states may bring in extra traffic. If you don't mind taking short a road trip, Hot Springs sportsbooks also provide betting options.
Is Sports Betting Legal in Arkansas?
Sports betting is legal in Arkansas, as the voters favorable passed Issue 4 in 2018. This ballot initiative turned law granted four sports betting licenses to the state: two at Oaklawn and Southland Racing and two at unnamed facilities in Pope and Jefferson counties. With legal sports betting, Arkansas residents should have no fear when attempting to place wagers either at these locations or with an online offshore operator. Until all of the sportsbooks are open for business though, the online betting sites will be the best option for legal sports betting in Arkansas in terms of convenience and wagering choices.
Arkansas Sports Betting & Gambling Laws
With laws now in favor of sports betting, there aren't many laws that we can discuss that you must worry about. The only thing to really be advised on is not to operate an unlicensed sportsbook. These underground bookmakers are subject to Class D felony charges. As long as you aren't a bookie, however, you should be in a good spot. Basically, if you are just looking to wager on sports, you will find no laws preventing you from doing so.
Legal Gambling Age For Arkansas Residents
There is no choice but to wait until you are 21 to hit the legal gambling age for Arkansas residents. If you fail to adhere to this age limit you face potential consequences. The most common punishment is the complete confiscation of your funds, but you are also potentially subject to penalties under state law. You will have any money liberated from your account fairly quickly, as these online betting sites do not condone underage gambling, and should the state catch wind, you can be subject to further penalties.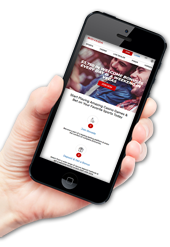 Mobile Sports Betting Sites In Arkansas
Mobile sports betting sites in Arkansas are all located online. These internet sites are licensed and regulated to do business and are 100% legal for the residents of Arkansas to use. Some of these sites include MyBookie, BetOnline, and SportsBetting. These sportsbooks are top-rated, highly recommended operations. They offer some of the greatest odds and wagers on events happening all over the world. On top of that, they often run promotions for added satisfaction for their customers. All of this with the bonus of being able to use a cell phone to place any bet on sporting events. No matter what time of day it is, members of these sites can pull out their mobile devices and place wagers on whatever they'd like.
Land Based Gambling In Arkansas
Oaklawn Racing Casino Resort
This thoroughbred racetrack and casino in Hot Springs was the first sportsbook in Arkansas to launch. The venue itself opened in 1905 but it wasn't until July 1, 2019, that sports betting became the newest addition at the racino. The book is open from 10 am to 10 pm every day, provided you want to submit your wager with a ticket writer, however, the self-service kiosks are available for use 24 hours a day. Numerous wagering options are available aside from straight bets, including teasers, parlays, futures bets, props, and even in-game wagering.
Saracen Casino Resort
Saracen Casino Resort is the newest addition to the Arkansas betting scene, and it's operated by the Quapaw Nation. The Nation received one of the two licenses that were not specifically designated in the 2018 sports betting bill, and Saracen Casino resort opened in October of 2020. The resort contains 2,100 slot machines, 30 table game setups, a sportsbook and a poker room. A hotel at the resort is under construction, and by the time it is done, the Saracen Casino Resort will rival any casino in the state in terms of amenities. It's a great option now that will only get better with time.
Southland Casino Racing
This greyhound track offers simulcast thoroughbred racing aside from the dog racing it is better known for. Sports betting will be making its way to the venue once operator disputes are worked through between the owner of the track, Delaware North, and their provider, Miomni Gaming. Delaware North has already dropped Miomni's services but must lay some more groundwork before the racetrack offers sports betting.
FAQ About Online Sports Betting In Arkansas
1) Does Arkansas list the laws online like other states?
Yes, you can visit the Arkansas Code Search to review all of the state laws. Our Arkansas Sports Betting & Gambling Laws section details which chapters are most prevalent.
2) What consequences exist for gambling underage?
If you try to gamble while underage, you will have your money taken away from you without a hope of having it given back. You can also be temporarily or permanently banned from an online sportsbook.
3) From where do these gambling sites operate?
You will find that the gambling sites are operating out of the United Kingdom, Costa Rica, Canada, Panama, and occasionally Malta.
4) How am I supposed to fund my account through these betting sites?
You can fund your account in several different ways at online sports betting sites. The most reliable instant-deposit option is bitcoin, with limits ranging from $10 to $25,000 and no deposit fee. You can also deposit up to $5,000 with your credit card, though additional fees may apply. Other options include check, bank wire, or MoneyGram.
5) Why do I have to verify my ID with these gambling sites before I can cash out?
Online bookmakers verify your ID to make sure that you meet the age requirement. It is also a way to protect your account from fraud and prevent identity theft. Verification ensures that your personal and financial information is secure.
6) What do I need to verify my identification?
You have to send them a copy of the credit card you used, a copy of your photo ID, or a copy of a recent utility bill. Some bookmakers may require that you send all three.
7) How long does the verification process take?
The verification process takes about 24-48 hours from when the online bookmaker receives your documentation.
8) Has there ever been an arrest in Arkansas for gambling online?
No. There has never been an arrest in over sports betting in Arkansas.