Arkansas Voters Approve Casinos, Sports Betting In Referendum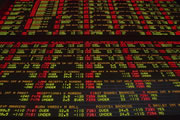 While this past election cycle has been inundated with heretofore unprecedented levels of nonsense, something actually meaningful happened in Arkansas on November 6, 2018: There, on the ballot, the AR public voted in favor of Issue 4, thereby approving casino expansions and sports betting in the referendum. All told, once the issue was put to the voters, Issue 4 was passed easily, with 469,226 residents (54.1%) voting in favor of the state constitutional amendment and 398,104 residents (45.9%) voting against it. (The state's governor, Asa Hutchinson, is on record as having voted no, though because Issue 4 is decided by a public vote, he has no veto powers to override the will of the people on the matter.)
What Is Arkansas Issue 4?
For those wondering exactly what Arkansas Issue 4 is, the main points and takeaways are pretty simple. In fact, Issue 4 was primarily about two things: expanding the presence and gaming offerings of the in-state casino gaming venues and nominally legalizing sports betting in Arkansas.
Casino Expansion In Arkansas
To the first point, Issue 4 allows the state Racing Commission to grant four proper casino licenses to existing and future AR developments, which can be characterized as casino expansion in Arkansas. One would go to the Southland Racing Corporation in Crittendon for a casino next to their greyhound track, one would go to the Oaklawn Jockey Club, Inc. in Garland next to their horse racing track, one would go to Pope County for a future casino (to be located 2 miles within Russellville), and one would go to Jefferson County, also for a future casino (to be located within two miles of Pine Bluff).
The idea is that this opportunity for expanded gaming – i.e. proper casino gaming (dice games, table games, card games, slots, etc.) instead of just the "digital games of skill" (or VLTs) available at the existing venues – will increase traffic to these facilities and keep local money from spilling across state borders to states with more robust casino enterprises already in operation (like Mississippi). This would translate in the short term to an estimated budgetary windfall for the state of about $120 in annual tax revenue and lead to the creation of hundreds of jobs across all four sites. Issue 4 also reduces the overall taxation rate of gambling revenues at these locales, though the state is projected to yield more tax-based income due to the increased popularity of gaming afforded by these changes.
Legal Sports Betting In Arkansas
The second thing that Issue 4 does is allow for legal sports betting in Arkansas, which was explicitly written into the referendum proposal. When explaining the types of gambling that Issue 4 allows, the state's official documents* define "casino gaming" in part as "accepting wagers on sporting events" (Section 2c). Further, Section 3b clearly states:
"Casino licensees may accept wagers on sporting events if and when not prohibited by federal law."
As the Professional and Amateur Sports Protection Act (PASPA, 1992) was the only federal law banning Arkansas from offering sports betting inside its borders, this is no longer an issue since the Supreme Court overturned the mandate in May 2018 as being unconstitutional. Thus, sports betting is officially legal in Arkansas.
When Will I Be Able To Bet On Sports In Arkansas?
By using a legal offshore sportsbook, you are already able to bet on sports in Arkansas, and you have been for years. However, if you wish to patronize your local sportsbooks at the venues cited above, you will likely have to wait until sometime in 2019. This is because the casino and sports betting venues will need to be physically constructed, whether they are located inside existing track venues or will be added to attached casino buildings. And, of course, construction at the two as-yet-nonexistent venues is going to take time. Still, you can expect – at the very least – the ability to place sports bets in AR at temporary books by early 2019, with their permanent locations worked out over the next couple of years.
Did Arkansas Legalize Mobile Sports Betting?
No, Arkansas did not legalize mobile sports betting or Internet-based sports betting inside state borders. In fact, the words "online," "Internet," and "mobile" do not appear anywhere in the complete text of Issue 4 as provided to Arkansas voters, and while online sports wagering is clearly the future of the activity, it seems that Arkansas is taking things slowly to start with.
As such, if you live in Arkansas and wish to place mobile sports bets or wager on sports over the Internet, you can do so at any of several top-level offshore sportsbooks. For the time being, these Internet-based bookmakers and casino destinations will be your best bets for enjoying safe, comprehensive, legal sports betting in Arkansas.
Best Arkansas Sports Betting Sites - 100% Trusted + Safe
| | | | | |
| --- | --- | --- | --- | --- |
| | | 50% Up To $250 | VISA + Wire Transfer | |
| | | 50% Up To $1,000 | VISA, Bitcoin, Cash Wire | |
| | | 50% New Member Bonus! | VISA, Bitcoin | |
| | | 125% Up To $3,125 | VISA, Bitcoin | |
| | | 100% Up To $300 | VISA, Bitcoin | |
| | | 50% Up To $1,000 | Bitcoin, Wire Xfer, VISA | |